Turtle Beach Recon Spark Wired Gaming Head With Mic - White
This Recon Spark Gaming Headset from Turtle Beach is designed to delivery high- quality audio & crystal clear chat due to its 40mm speakers & high-sensitivity flip-to-mute mic! The widely compatible wired headset is the perfect accessory for every gamer!
Key Features
3.5mm audio jack
Flip-to-mute feature
High-quality 40mm speakers
On ear volume controls
Memory foam ear cushions
Glasses friendly
Multiplatform compatibility
Descriptif du produit
Communicate with your team using the new, stunning Turtle Beach Recon Spark Gaming headset. The lightweight and comfortable wired headset with memory foam cushioning offers high sound quality for both long and short gaming sessions thanks to its powerful 40mm audio drivers.
3.5mm audio jack
With the 3.5mm connection standardised across the majority of devices, including the Nintendo Switch, meaning that no matter where you are and what you're connecting, you can be sure that this headset will come in handy.
As it is wired, you don't need to worry about the headset ever dying mid game - allowing you to focus on what matters.
Flip-to-mute feature
When the microphone boom is down (i.e., horizontal, at mouth level), the microphone is active. Whilst when the microphone boom is up (i.e., vertical), the microphone is muted. This allows you to quickly turn on the mic or turn it off, depending on what you need. If someone comes into the room, you can simply push the mic boom up to mute and have a private conversation. Once they've gone, push it back down to mouth level to carry on with your conversation with friends.
High-quality 40mm speakers
Hear your enemies before you see them with the two powerful 40mm audio drivers. This offers more sound per mm at the same volume compared to 50mm, making it a phenomenal audio experience. Never again miss your friend telling you to attack and losing the game due to not clearly hearing what they say.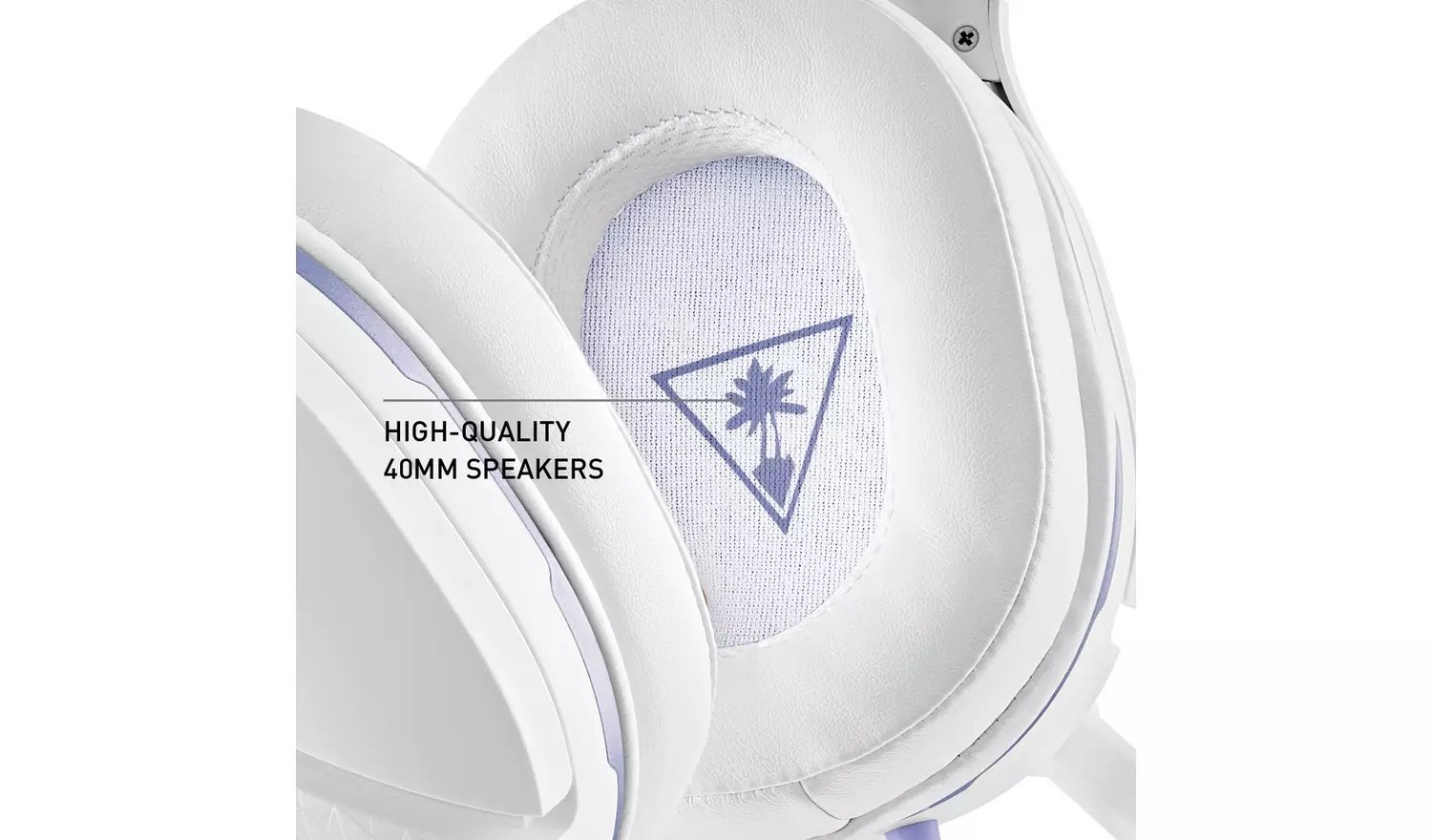 On Ear volume controls
Control the volume of your audio quickly and easily with the on ear volume control. Simply push upwards to make it louder and roll downwards for quieter - this can be done extremely quickly, meaning minimal time is taken away from gaming.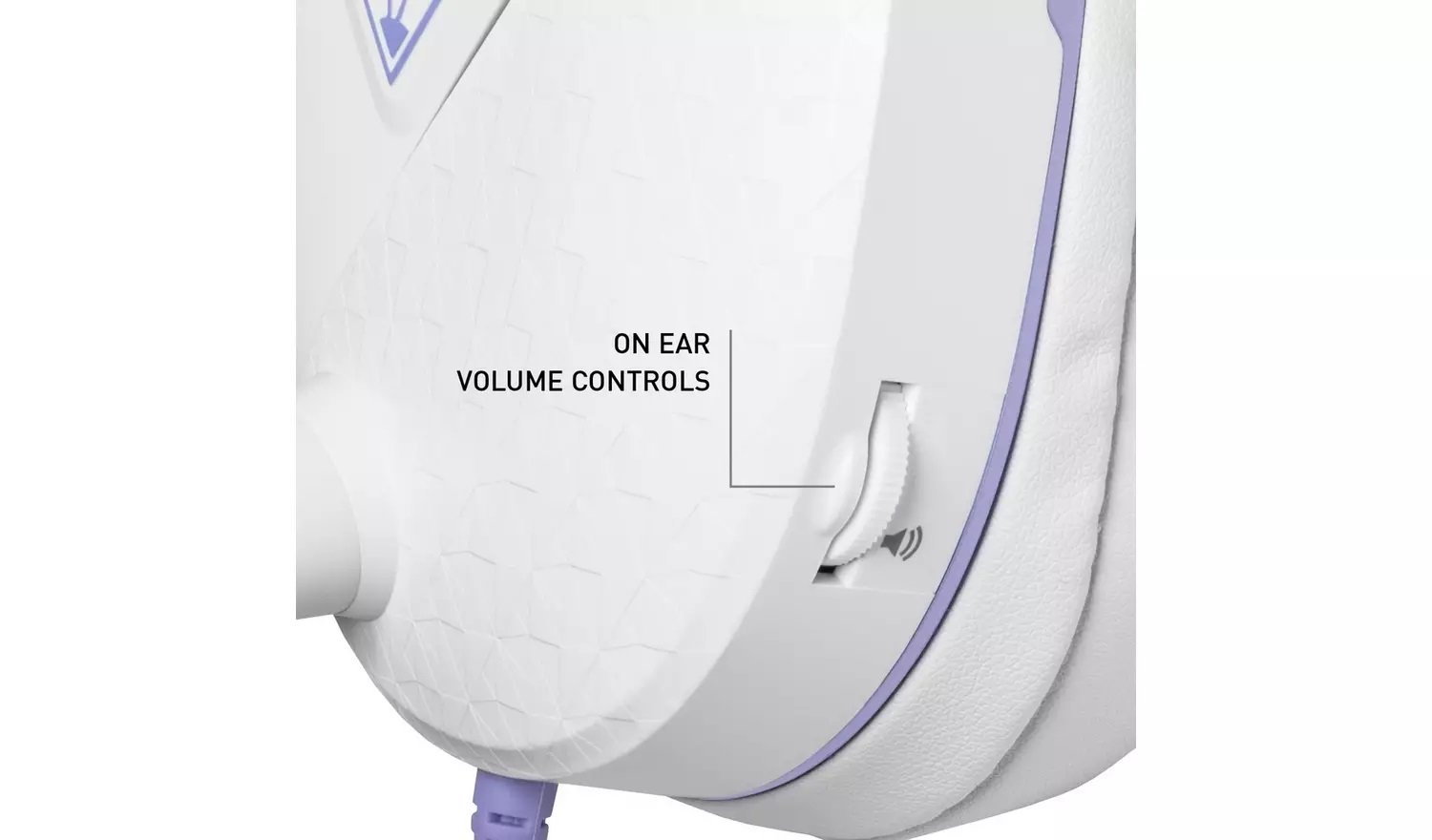 Memory foam ear cushions
Turtle Beach make their headsets specifically with comfort in mind. Therefore, with the Recon Spark headset, they have added memory foam cushioning on the ears, which helps stop unnecessary ear pressure building up whilst you game and also acts as a form of grip, helping keep the headphones directly on your ears.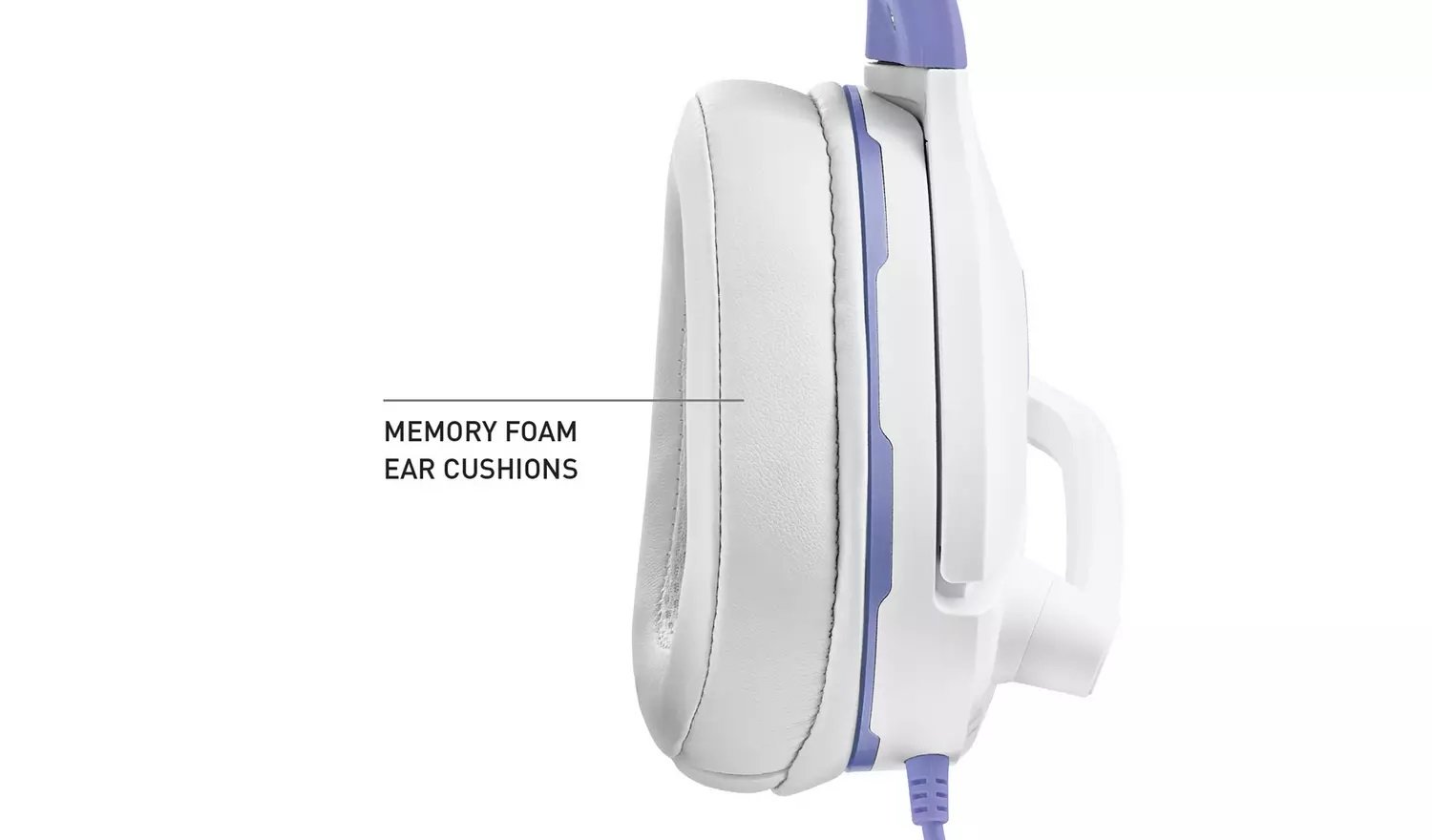 The lightweight design, with metal-reinforced headband is not only ultra-comfortable, but also provides excellent durability! This means if you get angry and throw your headset off in the middle of a game (although not recommended), the headset should not break.
Glasses friendly
Turtle Beach have introduced ProSpecs technology. One of the main issues as a glasses wearer is that headsets can press down your glasses, making it uncomfortable, with ProSpecs technology, this is no longer an issue.
The ProSpecs Relief System features dual-foam ear cushions, with softer foam in the section that rests against your glasses, alleviating pressure and allowing gamers with glasses to play in comfort.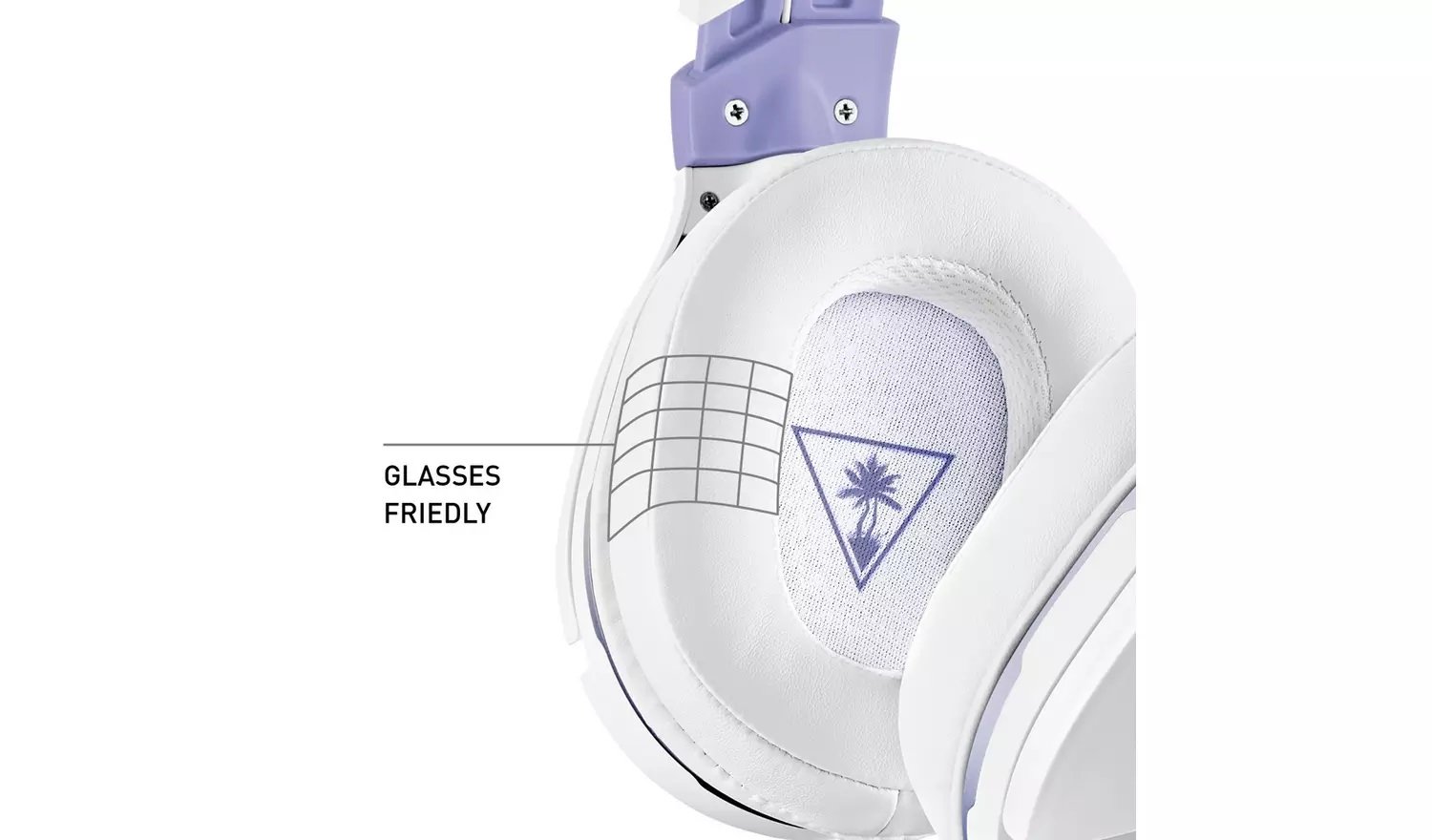 Multiplatform compatibility
These headsets can work with any device which features a 3.5mm audio port, including the Nintendo Switch, most mobile phones & laptops, the Xbox One and the PS4. This allows you to use the headset on any platform you want; meaning you can listen to music on the way to work, use the headset for work calls during the day and then use it for gaming on your PC or Switch in the evening!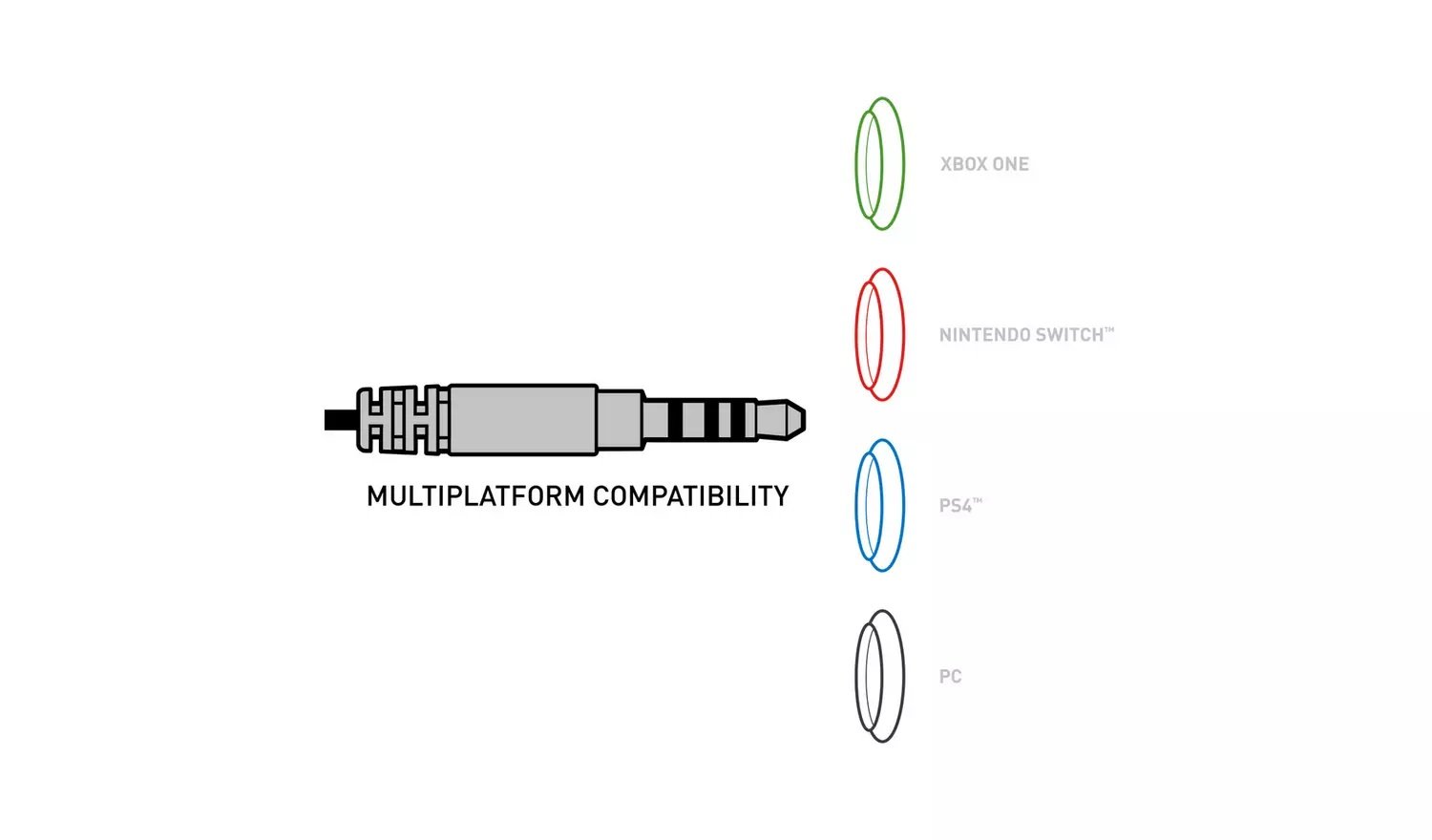 Détails supplémentaires
| | |
| --- | --- |
| Référence N° | TBS-6220-02 |
| UPC | 0731855062201 |
| Réf. Mobile Fun | 84777 |
| Couleur | Blanc |
| Brand Name | Turtle Beach |
Videos
Livraisons & Retours
Envoi Économique par La Poste pour la France Métropolitaine: 2,99 euros
Livraison comprise entre 4 et 8 jours ouvrés (du lundi au vendredi, hors weekends et jours fériés)
Envoi Économique par La Poste pour la Belgique : 4,50 euros
Livraison comprise entre 4 et 8 jours ouvrés (du lundi au vendredi, hors weekends et jours fériés)
Envoi Suivi par La Poste pour la France Métropolitaine: 10,99 euros
Livraison comprise entre 3 et 4 jours ouvrés (du lundi au vendredi, hors weekends et jours fériés)
Envoi Express 24h minimum par DHL : 19,99 euros
Livraison sous

24-48h

(du lundi au vendredi, hors weekend et jours fériés)

Une commande validée le vendredi sera livrée à partir du lundi suivant

Envoi suivi, r

emis contre signature

Service de livraison le plus rapide,

chez vous en 24 heures minimum

pour un tarif attractif
Vous pouvez suivre votre colis sur le site DHL ou par téléphone au 08 25 10 00 80 (0,15€ TTC / min.) en vous munissant de votre numéro de bordereau communiqué par email.
Livraison sans contact
Afin de livrer vos commandes en toute sécurité, plusieurs de nos partenaires ont mis en place un service minimal de livraison avec ou sans contact. Ce faisant, nos clients et nos partenaires de livraison sont protégés. Cliquez sur ici pour voir quels coursiers peuvent offrir la livraison sans contact.
Dois-je payer la TVA ou les droits d'importation?
Si votre commande est moins de 150 € hors frais de port, la TVA est déjà incluse dans le prix que vous payez à la caisse. Cela signifie qu'il n'y aura pas de TVA supplémentaire due pour le paiement lorsque votre commande vous sera livrée. Pour plus d'informations, veuillez consulter les informations d'expédition complètes.
Refus de payer les frais - Politique de retour
Si vous refusez de payer les droits d'importation ou la TVA prélevés sur votre envoi, cela peut entraîner le retour de l'envoi à Mobile Fun. Dans ce cas, tous les frais de retour associés plus des frais administratifs minimum de 5,00 £ (ou une devise équivalente au taux de change actuel) seront imputés au montant de votre remboursement final.